Yes, honestly! I always busy with my school. Ton of tasks usually fill my day. Of course, I will get confused if all of sudden I have nothing to do like now. Since today I still on holiday, so I'm trying to manage some activities to avoid boredom. Early in the morning, I was swimming, not too many people there made me happy ha ha ha. After that I was hoping around from blog to blog for quite a long time. Then, I decided to draw before lunch.
Can you guess who?:P
Well, what can I say? I tried to draw Juan-Juan,
Auntie Alice's
daughter, but I have no idea if my imitation looks success lol. I need more practice, at first I wanted to draw 3 faces, but I ended up with 1 drawing only. I ate lunch directly after finished it.
Fermented soybean or you called it 'tempe' here with rice
I just love to drink ice tea :D
Anyway, I bought another Korean series last night, titled My Girlfirend Is Gumiho. I'm not sure if I will watch it soon. My mind still going around drama that I watched yesterday,
Mischievous Kiss
.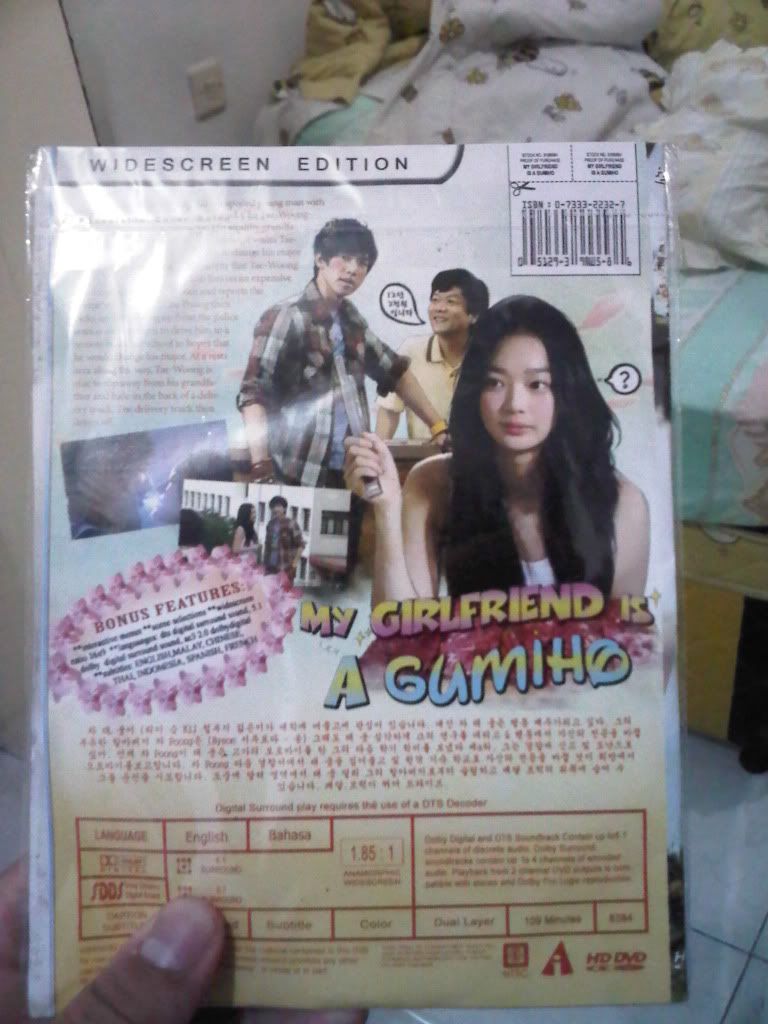 My GF Is Gumiho, starring Lee Seung Gi and Shin Min Ah
I will have Korean language course tonight. Almost 1 years since the first time I attended private Korean language course. When I was in elementary, I studied Korean language by myself through books and drama. It occurred until last year my Dad found it out and he searched a private tutor for me. I planned to take a French language course for next year.
I have 5 textbooks, 3 dictionaries, and 1 vocabulary notebook to start the lesson :)
Passage for tonight
Oh, I miss being like this recently! :P I don't know why I should miss things that I shouldn't miss right in my holiday time. *slap forehead*

Seems that I miss wearing my uniform and get tired after 8 hours in school, quite ridiculous :P